Open Control Solutions By Northwest Control Company
Northwest Control Company has a COMPLETE line of control solutions that can be deployed based on the needs and requirements of the project at hand.
Our independence allows us to employ a best of breed approach when selecting products and services for a specific customer and/or project.
Each brand offering utilizes the Tridium Niagara N4 platform as the integration interface. Since N.C.C. has more Tridium certified technicians than any company in Oregon we can take full advantage of the many developed applications and select the proper solution every time.
 Our commitment to providing the best, most open products available ensures we are the leader in I.P., BACnet and LON based systems. Follow Industry Links at the bottom of the page to see how each system's unique capabilities might be a fit for your building.
Niagara 4 builds on the legacy of the Niagara Framework® in new and exciting ways
It's less reliant on browser plug-ins, faster and easier to use. A truly open framework, Niagara 4 delivers a variety of notable improvements to help businesses take full advantage of the Internet of Things, including advanced visualization and new search, security and navigation tools.
An all-new user interface

More data at your fingertips

Improved security

Faster, more powerful development

Seamless transition process

The Key to Intelligence is Integration
To realize these advantages, it is key to integrate your new and existing building management systems, solutions, technologies and business processes into one platform. The result will be more efficient performance, simplified operations and more affordable growth through reduced energy and operating costs. Building integration helps protect your investments and ensures long-lasting building value.
Scalable Systems Designed with the Future in Mind
Look beyond today to plan for the future with systems technology that communicates freely with your other systems and applications to achieve more streamlined building management. Honeywell offers modular systems built around scalable open architecture, allowing system expansion and life cycle savings. Take advantage of leading standards like BACnet®, LonWorks®, OPC®, and Modbus™ for easier configuration and seamless, third-party communication.
Intelligent Buildings: Automate, Communicate and Integrate

Achieve more with fewer resources by implementing a seamless, single-point of access to your building, fire, security and energy management solutions. Honeywell's powerful enterprise solutions help create intelligent buildings that can provide many advantages:
• Optimized building performance and functionality
• Automated monitoring and control through a single, manageable platform
• Maximized energy and operational efficiency
• Better decision-making abilities
• Strategic control of your facility and reduced risk
• Lower life cycle costs
• Increased safety and security for greater occupant comfort
• Improved ROI over the life span of your building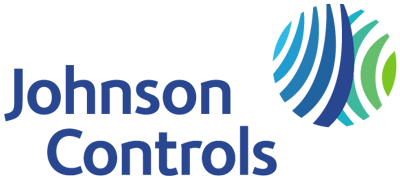 Facility Explorer by Johnson Controls is a building automation system that gives you more ways to apply advanced control technology to fit the way you work today.
The more you can see how your facility is performing, the more you'll know how to reduce costs and improve comfort. Facility Explorer meets any building management need. Wireless or wired field controllers and devices provide direct closed-loop control over mechanical and HVAC equipment. Supervisory controllers deliver network-wide coordination for single or multiple sites. The result is an integrated, comprehensive control solution.
With Facility Explorer, you get increased visibility into building operations so you can resolve problems faster and easier. On-site or remotely. You can modify equipment and system control parameters to maximize efficiency and comfort from your mobile device. And we've made it easy to customize applications for your enterprise; no special tools, no add-ons, just the commitment to create a control system tailored to your specific requirements:
• Easy to program and commission
• Multiple networking communications
• Seamless data sharing across your network
• Remote access via multiple communication technologies
• Easy to see, easy to use graphic user interface

As a global leader in building technology, "green" products and solutions are core to our business at Siemens.
There are many elements that go into delivering the best energy efficiency in a building. Our SIEMENS BACnet building automation systems and HVAC field devices are designed for high performance, energy optimization, and long-life reliability. Siemens products are at work—improving a building's energy efficiency and saving owners money—in buildings around the world.
The SIEMENS BACnet system gives you all the advantages of a truly open system – optimized for HVAC control and building automation. With the flexibility to integrate LonWorks®, BACnet®, Modbus® and other communication protocols.
Open systems means controllers and applications run on a single platform, while interoperating with each other. No matter if those products come from different manufacturers, the SIEMENS BACnet system presents a consistent interface to the user.
With the SIEMENS BACnet system you can:
Access Building Information from Anywhere – The SIEMENS BACnet system's versatile user interface allows any authorized users to control their building environment from a Web browser or wireless Web device.

Control Energy Costs – You can actively manage your facility's energy consumption while maintaining an optimum work environment for building occupants.

Optimize Manpower – Email equipment status alerts allow you to maximize fast response and minimize effort used managing building system information.

Preserve Legacy System Investments – The SIEMENS BACnet control system has control system migration options to eliminate the need to replace already-installed controls.

Distech Control Systems – HVAC and Building Management Systems
The global intelligent building market has undergone a seismic transformation. Expectations go far beyond Building Management Systems (BMS), with advanced solutions and services now required to satisfy the needs of different building stakeholders. Distech Controls goes far beyond traditional BMS by offering a platform that is designed to satisfy the needs of the various stakeholders – broadening the focus to include both buildings AND businesses. Their history of openness opens the door to the future by breaking down traditional barriers to entry, ensuring an optimized ecosystem.
ECLYPSE Connected Controller Platform
The ECLYPSE connected controller platform powers future-ready buildings by providing comfort management, efficiency and unrivaled, proven connectivity open to digital services.
ECLYPSE Building Intelligence is the new end-to-end software for system integrators, property owners and facility managers that efficiently deploys, operates and optimizes sustainable, connected and autonomous buildings. It's a platform for the digital transformation, supporting many popular features:
Dashboards and Analytics – Get more insights into your building operations
Digital Twin – Digital representation of your physical building system
Cloud Ready – Connect your building to cloud-based services
Artificial Intelligence – Reach the next level of optimization by leveraging technology
Secure – Designed to address the security challenges both today and tomorrow
Designed for Efficiency – Optimized workflow for fast deployment
The ECLYPSE APEX controller is the most powerful and versatile BMS controller on the market. With three separate processing engines, each dedicated to a different aspect of controlling your building, 32GB of flash memory, dual 1GB ethernet ports, up to 320 I/O points, embedded RESTful API to exchange data from different applications, secure boot and additional physical security measures designed to help with today's security challenges, onboard Docker container functionality supporting IoT edge technologies and third party developer tools, a dedicated AI processing chip designed to run artificial intelligence and machine learning applications at the edge, and many more features.
ECLYPSE Connected Controllers
In addition to the ECLYPSE Building Intelligence software platform and the powerful ECLYPSE APEX controller, Distech offers a whole host of other IP connected controllers which are built to connect with buildings and users seamlessly.
EC-Net 4 Supervisor & EC-BOS-8 Niagara-based systems
The EC-NET 4 Supervisor is a software platform powered by the Niagara Framework, used in server-class applications, making managing buildings at an enterprise level possible and giving facilities managers the ability to quickly respond to problems and insights to optimize their system.
The EC-BOS-8 is a compact, embedded controller and server platform, powered by the Niagara Framework, used for connecting multiple and diverse devices and subsystems.
Distech also offers both BACnet and LON series controllers which operate within the Niagara platform, offering seamless integration, advanced features and intuitive end user functionality that has made Distech Controls so popular in the building controls industry.
Our commitment to providing the best, most open products available ensures we are the leader in BACnet and LON based systems.
Follow industry links at the bottom of the page to see how each system's unique capabilities might be a fit for your building.